Artist Bio and Statement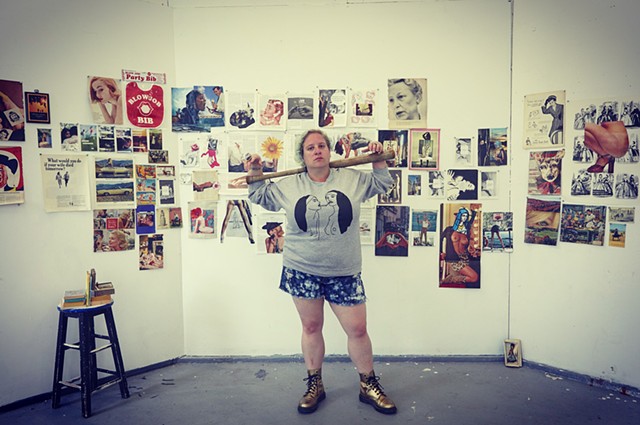 Originally from Washington, DC, Dafna Steinberg holds a BA in Photography from Hampshire College (2005) and an MA in Photography and Urban Studies from Goldsmiths (2007). She also has a certificate in General Studies (now known as Creative Practices) from the International Center of Photography (2004). In the spring of 2022, she graduated from Moore College of Art & Design with an MFA in Socially Engaged Studio Art. Steinberg has been an exhibiting artist for over 15 years. Her work has been shown at institutions such as the Knoxville Museum of Art, Grizzly Grizzly, LeMieux Galleries, Indianapolis Art Center, the Puffin Cultural Forum and the International Center of Photography. She currently resides in Philadelphia, PA.
Using photography, text, sound, video and object-based installation, my current work focuses on grief after the death of my father and the experience of rediscovering touch and intimacy in a post pandemic world, aiming to show how, despite time passing, grief is constant and pervasive.
For much of my artistic career, my work has explored myself and my body. While the themes of these various self-portrait projects have differed, they have all connected back to my own personal experiences. Even though these images are meant to reflect my own life, there is always an element of make believe. Fact and fiction are not a binary, but rather a spectrum. My work plays with that line in order to create personal visual stories that are relatable to a larger audience.